How Flowers Emerged as a Main Character on 'Bridgerton,' From Real Hyacinths to 5,000 Artificial Daffodils
The wildness of the natural world exists in opposition to the careful curation of a television set, but on Netflix's Bridgerton, the two work in tandem to create a colorful pastiche of a bygone era marked by opulence and beauty. In season one of the show, floral arrangements formed the backdrop for a storyline that gripped viewers with its passion and dramatic suspense; in season two, flowers emerged as a main character unto themselves, oftentimes mirroring costumes, offering suggestions on setting, leaving clues of what a given scene might reveal.
Will Hughes Jones, who led production design for season two, spoke to THR about the process of designing floral arrangements in collaboration with the show's writers, florists, and costume and set designers; how England's seasons impacted the use of artificial versus real flowers; and his observations on how flower trends have bloomed over time.
What role do flowers play in the show? How have they become a main character in season two?
The flowers were something that a lot of people commented on in season one. So when it came to season two, we knew that they were actually a very strong character in their own right within the show. When I'm designing a set, there's always a point in the design [process], where myself and set decorator Gina Cromwell sit down and go, 'Okay, we've got the walls. Now, what do we do about the flowers?'
In every room, in every house — and even on the exteriors — we always have flowers. Chris Van Dusen, the showrunner, is a great fan of them. Being in the UK, the weather is sometimes quite inclement. So more often than not we have to do the flowers in the gardens as well. We're never going to a place and saying, 'Okay, these flowers are great,' because they're generally not. And since we filmed during COVID times, there were a lot of gardens we were in which hadn't had gardeners in them for literally a year; we had to spruce up all the exterior gardens because they'd just been left to grow wild. So in terms of how much effort we put into floral design on Bridgerton, it's a sizable amount — probably more than most shows.
You're obviously thinking about several different arrangements for each episode, and have to engage with different environments as well. Do you use real flowers in the show, or are they artificial? How do you have to manipulate flowers in a unique way when maintaining their image for the screen? 
When we're filming in a studio — because of the studio lights and the fact that there's 30 to 40 people in the room — the general heat and atmosphere creates a situation where flowers will literally wither before your eyes. So more often than not, we use artificial flowers. There are moments when we have specific scenes where the flowers are very, very close to the actors. And when that happens we always use real. So we use a mixture of both.
As an example, the first ball of the season — the conservatory ball — which was quite honestly a flower fest at Lady Danbury's, we put all our artificial flowers in there because the conservatory was completely empty when we moved in. But there were a lot of real flowers as well, principally because we wanted to make sure that the colors we were using were in synchronicity with the costumes. We always have conversations with Sophie Canale, the costume designer, about literally every ball and every big scene, just to check that the costumes and the flowers have got some sort of connection. There's one particular scene where Penelope [Featherington] is wearing a bright yellow dress, and we did a whole wall of bright yellow flowers. So she literally became a wallflower.
That's such an interesting tension, this relationship between the natural world and making something beautifully manufactured. You're dealing with the seasons of a show and the seasons of life.
There are occasions where, for example, we needed hyacinths for a particular scene, which then relates to our character Hyacinth later down the line. We couldn't get artificial hyacinths, so we actually found a gentleman in Holland who force grew hundreds of them for us, because we ended up filming that scene in August or September time, and hyacinths flower in January, beginning of February.
There's also a scene in a daffodil field which we shot in June time, I think it was. Obviously daffodils are only [blooming] in April before they go over. That was one of those particular scenes where Chris was very clear that he wanted them to be daffodils. So we bought about five and a half thousand [artificial] daffodils, and a team of greens men put them in the field. When you see that scene, nothing there is real. Even the blossoms on the trees were artificial.
Are there specific flower types that feel really accurate to the Regency Period [c. 1811 to 1820] that Bridgerton exists in? I'm curious about the popularity of certain flowers in England at that time.
It's sort of reverse engineered really, because during Victorian times, rhododendrons were brought in. So when we're looking at locations, if there's lots of rhododendron shrubs, we know we can't film there because they're not right for the period. In the same way, the Regency Period was a period of discovery. People were going off on their grand tours and coming back with all sorts of interesting flowers. But predominantly roses were the order of the day.
We look at paintings, we look at etchings, and it did seem that there was quite a lot of wisteria and jasmine [too].
What's on your mood board when you design arrangements for the show? How have British gardens, or other historical images, inspired you?
We're very lucky that we have a fantastic team of greensmen, greenswomen, and florists; because of the way Bridgerton is structured, there's so many floral elements, so we have about three or four different florists who we would talk to about the looks.
For season two, one of the big things that both Gina Cromwell and I latched onto was a designer of the time called Grinling Gibbons, who was actually a woodcarver. He carved all these beautiful fruit and floral elements that are in the structure of Regency and Georgian buildings even now; he was a rock star at the time. So we were really interested in that and decided to reverse engineer that look. In one of the balls, we use Grinling Gibbons as a reference point to create these beautiful floral displays. When looking at the Regency Period, you look at paintings for elements of flowers, but also you look at architecture. Within architecture, [you can see] the styles of the day. That's how we came up with a lot of our floral design.
In season two, how did you use flowers to represent the different families and make a comment on class status and personality? How were you thinking about shaping the characters from the perspective of decorating the environment? 
It goes back to why we design sets. And that's to allow the actors a space to do their thing. So you never want the flowers to upstage the acting. Quite often we take the colors of the flowers from the costumes. So if you look at somebody like Lady Danbury, in her house, a lot of the flowers are very similar colors to the costumes she wears. And also as time goes on, there's more flowers in the Sharma girls' dressing room, and those flowers relate to the Sharma girls' costumes. It's all about making it feel like a coherent thing. 
Culturally speaking, what do you think florals have symbolized throughout time, both during this Regency era and even today? What do flowers represent to an audience, or to society in general?
I think there is a cyclical thing to this actually; when you're looking at artistry from the Medieval Period, most of the flowers then were there for people to eat. Everything that was grown was for eating. I think as time has gone on, [flowers] have become more and more decorative. But in recent times, modern florists quite often include things in bouquets which are not necessarily flowers, like rosemary and herbs and things that actually have got an aroma. And now, you go to any high-class restaurant, and one of your courses is going to have an edible flower in it, whether you like it or not.
People reacted so beautifully to the flowers in season one: what role do you think Bridgerton is playing in terms of transforming the world of production design and how people are talking about florals in television?
I think there is a trend in television and film at the moment to enhance history somewhat. And because we've all gotten very used to watching historical series and films where everything's brown, and everybody's a bit miserable. … I think Bridgeton has helped push that look away and gone for a more optimistic look of history. People want to see bright, clean, fun spaces. Another trend at the moment is that [people] are pushing the boundaries of historical accuracy. At the end of the day, Bridgerton is set in the Regency Period, but it's a pastiche of that period. It's not true history. It's what you would see if you went to the theater and saw a theatrical show. Bridgerton has almost created an acceptance that it's okay to do bright, clean, fresh colors in a period show.
Stephen Curry to Host ESPY Awards
After picking up a fourth NBA championship and being named Finals MVP, Stephen Curry is not coasting through the off-season. The Golden State Warriors superstar is booked to host The ESPYS presented by Capital One on July 20 in Los Angeles.
The gig, his first hosting a major live TV event, coincides with Curry's three individual ESPY nominations this year including best athlete in men's sports, best record-breaking performance (for most 3-pointers in NBA history), and best NBA player. He's also nominated alongside his Golden State Warriors as best team.
"I've had the pleasure of attending The ESPYS but never imagined I'd have the privilege of hosting this special event," said Curry in a statement. "As someone who loves the intersection of sports and entertainment, I look forward to delivering an exciting show for the fans while we celebrate the athletes who created the top moments of the year."
Rob King, executive editor at large for ESPN Content, said the team is thrilled to have Curry join this year, calling him "one of the brightest stars in the sports constellation." King added: "Whether shining on the court, engaging with fans on social platforms or demonstrating a commitment to communities through varied philanthropic acts, he's a singular performer who'll undoubtedly add luster to our celebration of some of this year's most compelling moments."
The ESPYS are co-produced by ESPN and Full Day Prods. As part of Curry's hosting deal, his partner at Unanimous Media, Erick Peyton, will join the show as co-executive producer. The pair and their Unanimous team signed a global partnership last fall with Comcast NBCUniversal. Curry also recently hosted HBO Max's reality series About Last Night alongside his wife, Ayesha Curry. The Unanimous slate, focused on family, sports and faith-based content, also produces ABC's sports reality competition series Holey Moley, currently in its fourth season.
The ESPYS air live on July 20 at 5 p.m. PT on ABC. A full list of this year's nominations can be found here.
Richard Pryor's Daughter and Others Celebrate History of Black Comedy in New Documentary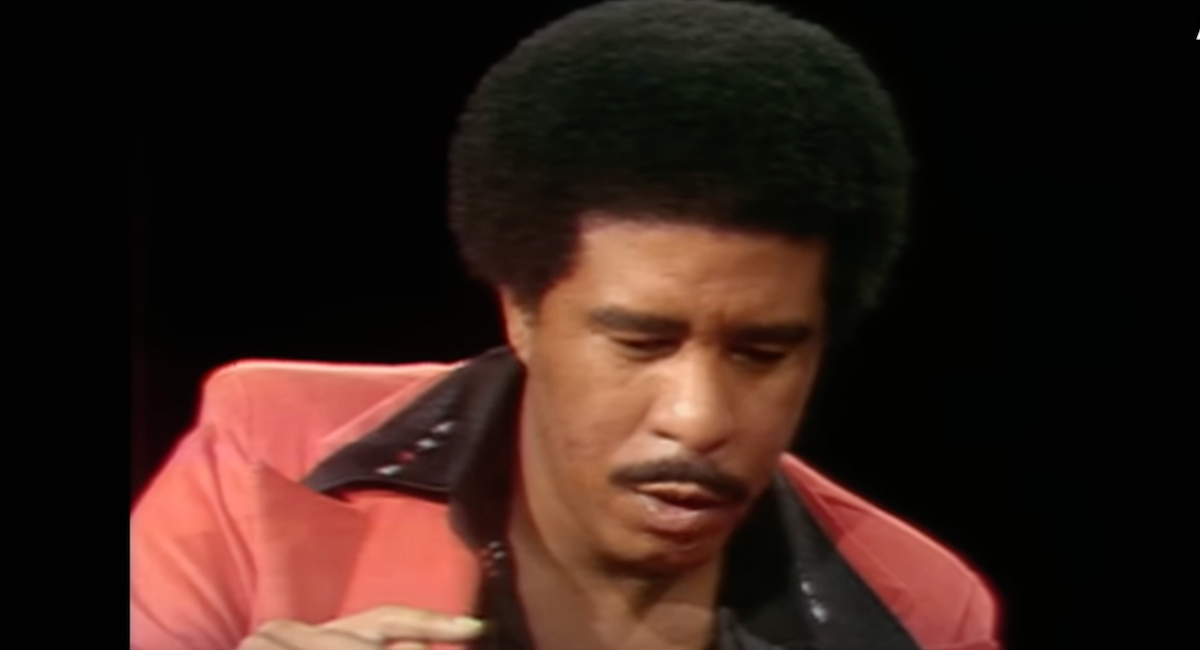 As practically everyone knows, comedians have come under attack these days for comments that allegedly offended a few folks. Nonetheless, the new A&E two-part documentary Right to Offend: The Black Comedy Revolution, which airs Wednesday and Thursday at 8 p.m. EST is sure to remind viewers that jokes are either insulting or self-deprecating. Naturally, one of the comedians featured in the short is the trailblazing, outspoken Richard Pryor. Rain Pryor is ecstatic about honoring her late father's legacy. The actress, writer, and daughter of iconic comedian Richard Pryor recalled childhood memories of her father in a recent PEOPLE Every Day podcast. Rain Pryor was very frank about reconciling the darker side of her father and admitted that he used to get "ahead of whatever press there was going to be" with a no-filter approach.
"My dad was honest and open about who he was, and his demons and his addictions. We were living it, we were going through it with him, so nothing was a surprise. If he was doing drugs, it would be like, 'I'm doing cocaine, don't you every do it!' I was the kid that would show up with the big 'just say no to drugs' signs and leaving condoms on his bed for safe sex."
Excited about a new generation learning "historical context and meaning," Rain added:
"Being asked about Black comedy and its social relevance at the time, and what that means for comics today, was a chance to really celebrate who my dad. We are headed in a really strange, new and different counterculture, as opposed to when my dad was first starting out in his standup, which was part of that revolutionary political and social counterculture."
Part 1: The Revolutionaries, is a brief history of Black comedy including the underground "party records" phenomenon (Redd Foxx recorded more than 50 such albums, and Moms Mabley was notorious as well). Richard Pryor and Paul Mooney get honorable mentions, of course. Earlier emerging pioneers include Dick Gregory and Slappy White.
Part 2: The Contemporaries reminds audiences of the criticism Eddie Murphy received for not being more political, yet he managed to move on to rock-star ascension. Black comedy clubs such as the Uptown Comedy Club in Harlem and the Comedy Act Theatre in South Central L.A. are recognized. Also mentioned are TV shows such as In Living Color and Def Comedy Jam. Chris Rock and Dave Chappelle are noted for bringing social criticism back to the stage.
Right to Offend: The Black Comedy Revolution premiers on A&E on June 29, and June 30, 2022, on A&E at 8 p.m. EST and available for streaming the next day.
'The Boys': How the Herogasm Episode Finally Freed Starlight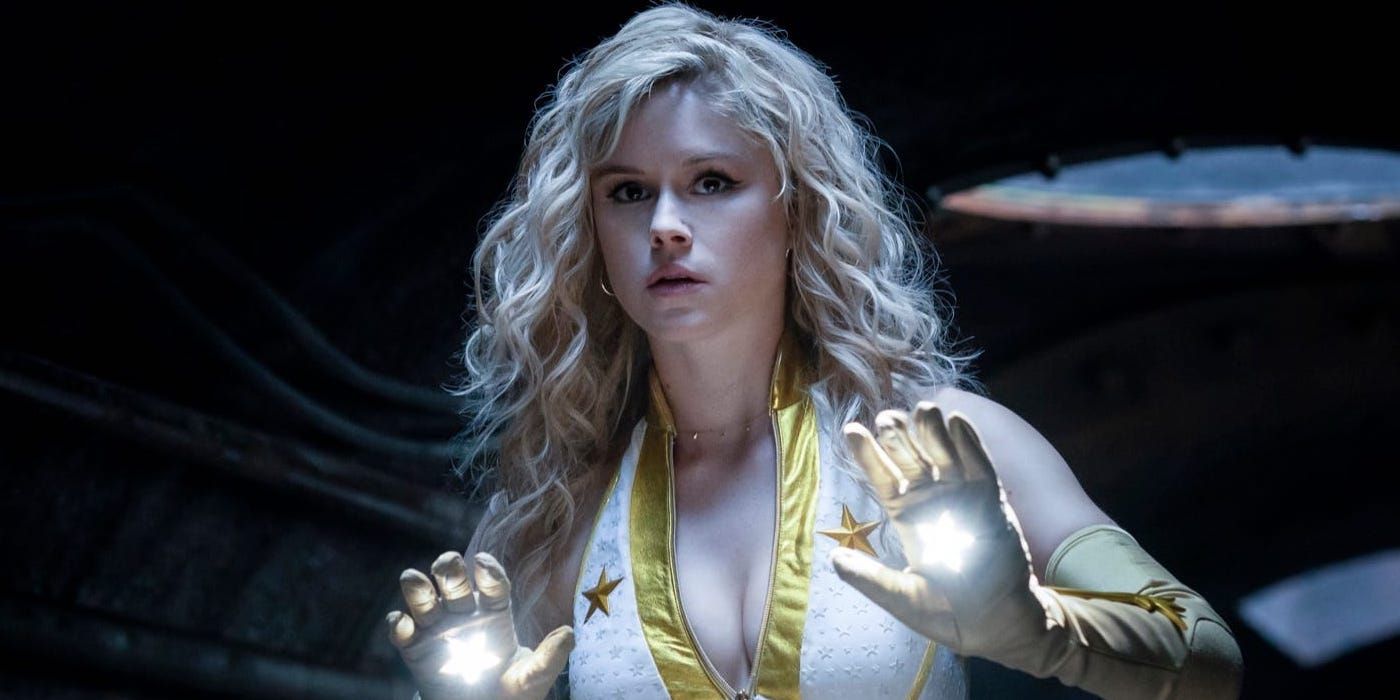 Editor's Note: The following article contains spoilers for The Boys Season 3.
The Boys' most recent installment was highly anticipated for its depiction of Herogasm, but there was a lot more going on in the episode than a supe orgy. The episode served as a platform for one particular character to rise above the ashes and free herself.
Since her recruitment to The Seven, we have seen Starlight (Erin Moriarty) constantly taken aback by the manner in which Vought operates. She has always been under pressure to abide by their protocols, and becoming a victim of sexual assault at the hands of The Deep (Chace Crawford) was just the start of a long list of instances in which she would be mistreated. But this wasn't the start of it all. She has constantly been abused and mistreated since childhood. Time and time again her mother would put her in painful situations, pushing her to engage in numerous pageants over the years and keep the image of a strong, perfect superhero. Her suffering has been prolonged for too long, and the events of Herogasm lead her to finally snap and show herself to the world. She wants the world to know the truth and has let go of the Starlight moniker to revert to the strong Annie January she has always been inside.
Way back in Season 1, we saw vicariously through Starlight how The Seven is a truly villainous group, as opposed to the heroic ensemble the public so lovingly admires. It was a shock to the system for Starlight, but something she had to quickly come to terms with. She learned very quickly that refuting the maniacal expectations she was supposed to follow would only cause more trouble for her and the ones she loved. From this point onwards, she has had to stay quiet about the events that occur within the walls of Vought tower through fear of what may happen. The threats are not just hypothetical either; she has seen at various points how serious Homelander and the higher-ups of Vought are. Most notably, the murder of her childhood boyfriend and now close friend Supersonic at the hands of Homelander (Antony Starr). This may have been the point at which she realized the true severity of the situation she was in. Anyone and anything she loves can be just snatched away from her effortlessly.
RELATED: 'The Boys' Season 3: Is [SPOILER] Really Dead?
As a result of the manipulative operations behind the scenes of Vought, Starlight found herself not only as the co-captain of the most villainous group on the planet but also in a public relationship with Homelander, the most villainous of all. Up until Herogasm, we have seen her become almost complicit, although she has remained an acquaintance to Hughie (Jack Quaid) and The Boys throughout. Starlight has constantly strived to stay on the right side of things with Vought, whilst giving her all to not fall into the depths of their depravity.
The events leading up to Herogasm left everyone in disarray. The Seven were falling apart from the inside, with Black Noir fleeing from Soldier Boy (Jensen Ackles) and Queen Maeve (Dominique McElligott) being unaccounted for. Meanwhile, The Boys were reeling from Butcher and Hughie's betrayal of MM, and Frenchie and Kimiko were being held hostage by Nina. It's the friction between The Boys that led to Starlight's introduction to Herogasm as she became engaged in an unlikely team-up with MM. One of the episode's funniest moments came from this team-up, as Starlight had to bluff to get MM an entry into the event, "nom, nom, nom", but after gaining their entry things became a lot more serious.
As MM went off on his own search for vengeance, Starlight confronted Hughie. Their conversation inside what can only be described as the sex house was short-lived as Hughie used his Temp V-induced powers to teleport the couple out of the building, leaving the two naked in the street. It was here the two spoke their thoughts, and Starlight tried to talk sense into Hughie, explaining how she doesn't need or want to be 'saved' by him. She tries to convince him to do the right thing, but their heated confrontation ends in the more and more familiar manner of Hughie leaving her behind to follow in the footsteps of Butcher.
Perhaps it was this lack of common ground with the one man she loves and believes in that lead her to what followed. Sticking to her true heroic beliefs, Starlight is one of the first to help after Soldier Boy's devastating blast, and she convinces MM to help her with treating the plethora of injured supes. After doing all they can to help those who survived the explosion, we see MM asking Starlight if she's sure before he then starts a live video on her Instagram. It's here where she finally exposes Vought for what they truly are. She discloses how Soldier Boy is back and is responsible for the catastrophe, and then explains how Vought is hiding Queen Maeve, suggesting she may not even be alive. Starlight then denounces her hero moniker and explains how she is just Annie January.
This video is a huge turning point for Annie. All the fears she once had about being honest and revealing the heinous acts of Vought seem to have dissipated, and she finally frees herself from their clutches. We don't yet know what the consequences may be for her, something she references in her speech, but she is no longer living a lie. With Hughie going down his own dark and dangerous path and leaving her behind, Annie must feel she no longer has anything to lose and is willing to expose the dark underbelly of Vought, even if it leads to her own demise. She has forever been one of The Seven's members who have a deep-rooted sense of what's good, and this heroic act encapsulates that, as she risks everything to tell people the truth.
Homelander will likely become more unhinged than ever after being left reeling from his epic fight with Soldier Boy, Hughie, and Butcher, and the lengths he may go to are terrifying to think of. Whatever her fate may be from Herogasm, Annie January will go down as the one who stood up against the might of Vought, and she is a true hero in a world of villains.