Watch: Jane brings the rainbow in new 'Thor: Love and Thunder' clip
Thor: Love and Thunder is now just a couple of weeks away from blasting onto cinema screens, and at last we've got our first clip from the much-anticipated Marvel movie. Ever since Natalie Portman wandered onto stage wielding Mjolnir at San Diego Comic-Con in July 2019, fans have been excited to see the Oscar-winning actress suit up as the Mighty Thor. We've got glimpses of the retooled Jane in the trailers, but this new clip offers our first proper taste of Dr. Foster's superhero form.
The 40-second clip, which originally debuted during Tessa Thompson's appearance on Jimmy Kimmel Live! this week, features Chris Hemsworth's Odinson, Thompson's Valkyrie, Portman's Jane, and Korg (director Taika Waititi) discussing the threat of Gorr the God Butcher (Christian Bale). But while they're still formulating a plan, Jane decides to go off half-cocked. Apparently, if you get Thor's powers you also get his impulsiveness, too. Check it out via the tweet below:
Clearly, this clip comes pretty early on in the film's runtime, likely soon after Thor has first battled Gorr and reunited with his newly powered ex for the first time. Speaking of, it's a lot of fun to see Portman get a chance at doing broad comedy here, after she wasn't given much to work with as Jane in the first two Thors, and the comic chemistry between Natalie P, Hemsworth, and Thompson promises to be a highlight of the film.
What's more, Thor and Valkyrie's namedrop of "Omnipotence City", an extradimensional realm that's home to a multitude of pantheons, sets up the arrival of Russell Crowe's Zeus, who we've been promised might be even more of an OTT scene-stealer than Jeff Goldblum's Grandmaster in Ragnarok. With any luck, then, Thor: Love and Thunder will be a case of lightning striking twice for Waititi when it premieres in theaters from June 8.
The top 5 anime voice-overs – Film Daily
The unique animation form, hailing from Japan, Anime is a huge phenomenon around the world. With the signature style of anime, from the big eyes, to the flair of the drawing, you may think of the visuals of this medium – however, it also has some of the most outstanding voice-overs you will ever hear.
But which voiceovers are worth your attention? Well we have collated the 5 best anime voice-overs for you.
Jun Fukuyama (Lelouch Lamperouge)
Jun Fukuyama was responsible for the Japanese voice for Lelouch Lamperouge in the hit show "Code Geass". The character of Lelouch is trapped in a alternate history version of Japan that has been dominated by the British Empire. Together with his gang, he works to free Japan from tyranny, masquerading as the Rebellious Zero. He must juggle his normal life with his criminal life, using deft subterfuge and careful deception. 
Fukuyama even won numerous awards for his portrayal of Lelouch. In 2009, he won the newly established "Foreign Fan Award" and the Tokyo Anime Awards in the category of "Best Voice Actor" for the role of Lelouch. In addition, won Animage magazine awards in 2007 and 2008 for the same position. Solidifying his work in this cat-and-mouse anime as one of the best anime voice-overs.
Kappei Yamaguchi (L) 
Deathnote is the quintessential detective anime, a legendary show that has captured the interest of audiences in Japan and worldwide. Kappei Yamaguchi's work as L, the master detective, is beloved among the anime fandom. He breathes an air of seriousness to the immovable morals of L, whilst also providing an element of joyful childishness to the character – highlighting his peculiarities, as he tries to catch Kira – the murderer. 
Outside of Deathnote, Yamaguchi is known for his role in voicing Inuyasha, Usopp, and Ranma Saotome. In addition, he is the Japanese voice of Hifumi Yamada, Jin Kirigiri (only in the first game), and Father Makoto in the Danganronpa series.
Hiroshi Kamiya (Levi)
Hiroshi Kamiya has worked hard to have himself associated with one of the most successful animes of all time, Attack on Titan. In this world, humanity struggles to survive after the world is overrun by Titans – humongous Colossae who consume humans. Levi is a leader among the remaining humans, and an expert in killing Titans, he is cool, collected, and fearless – traits which Kamiya demonstrates perfectly. 
Hiroshi Kamiya is a Japanese voice actor, singer, and radio host. He currently works for Aoni Production. He also voices Akashi Seijuro, one of the main characters in the television series Basketball Kuroko. 
Mayumi Tanaka (Monkey D. Luffy) 
Luffy is the main character in the One-Piece anime and manga. Founding captain of the Straw Hat Pirates and one of the top four fighters, Luffy is a mainstay character in one of the longest running anime shows of all time. He is wild, irreverent, excitable, and fun – which is replicated in Mayumi Tanaka's performance. 
Tanaka is a Japanese voice actress, actress, and Special lecturer at the Japan College of Arts. She played the famous role of Monkey D. Luffy, also known as "Luffy Hayflower" or simply "Hayflower Hat.  
Mamoru Miyano (Light Yagami) 
Mamoru Miyano has become very popular thanks to his role as Light Yagami. Light Yagami, also known as Kira, is the main character in the manga, anime series, and Death Note series. He finds a supernatural notebook that has the ability to kill someone in various ways, just by writing their name down. Light transforms from a bright, young school boy to a malicious serial killer with a god complex throughout the show, a descent that is captured perfectly by Miyano.  
Miyano Mamoru is a very popular Japanese voice actor and musician. Mamoru does a tremendous job of getting to grips with every role and playing it in his way, trying to convey the character's emotions to the audience.  
Conclusion
All of the voice-overs presented here are among the best 5 voice-overs in anime. Also, in on the topic of voices – look to Voquent as the best place to find voice-over actors, at home studios or in traditional studio spaces. You can find outstanding voice-over for anime and beyond on this platform.  
Doctor Doom Marvel Project Plans Revealed on Hot Mic
Howard Stern built his reputation by saying shocking things on the microphone. But his latest shocking comment making the rounds was broadcast accidentally. After recording an episode of his Sirius XM radio show, Stern and his co-host Robin Quivers talk about summer plans, unaware that their mics were still going. Under the sound of ads and promotional music, listeners caught Stern referring to a fan-favorite character.
In a clip circulating on Twitter, Stern is griping about his upcoming schedule when Robin asks if he'll be working over the summer. "I told you, I'm doing Doctor Doom," Stern responds, followed by conversation too muddled to make out. One can clearly hear Stern reference the variety show America's Got Talent, for which he served as a judge, and the phrase "I'm an asshole," which could refer to either his character on a Doom project or his general dissatisfaction with his workload.
On one hand, this news may not be as out of left field as it initially appears. Last year, Marvel signed a contract with Sirius XM to produce podcasts, many of which have focused on characters who haven't appeared in the MCU, such as two Wolverine series starring The Hobbit's Richard Armitage as Logan. Later installments include several Wastelanders series, set in the post-apocalyptic future of Old Man Logan, including Wastelanders: Doom.
While it seems most likely that Stern is referring to the upcoming Doctor Doom podcast, a couple of surprising name-drops raise the possibility for something more substantial. "I called Robert Downey Jr.," Stern can be heard saying. "I was asking him about acting tips." Before the clip cuts off, Stern asks about a phone number for "Jon" – possibly Jon Favreau?
A dizzyingly drab thriller holds onto the streaming charts for dear life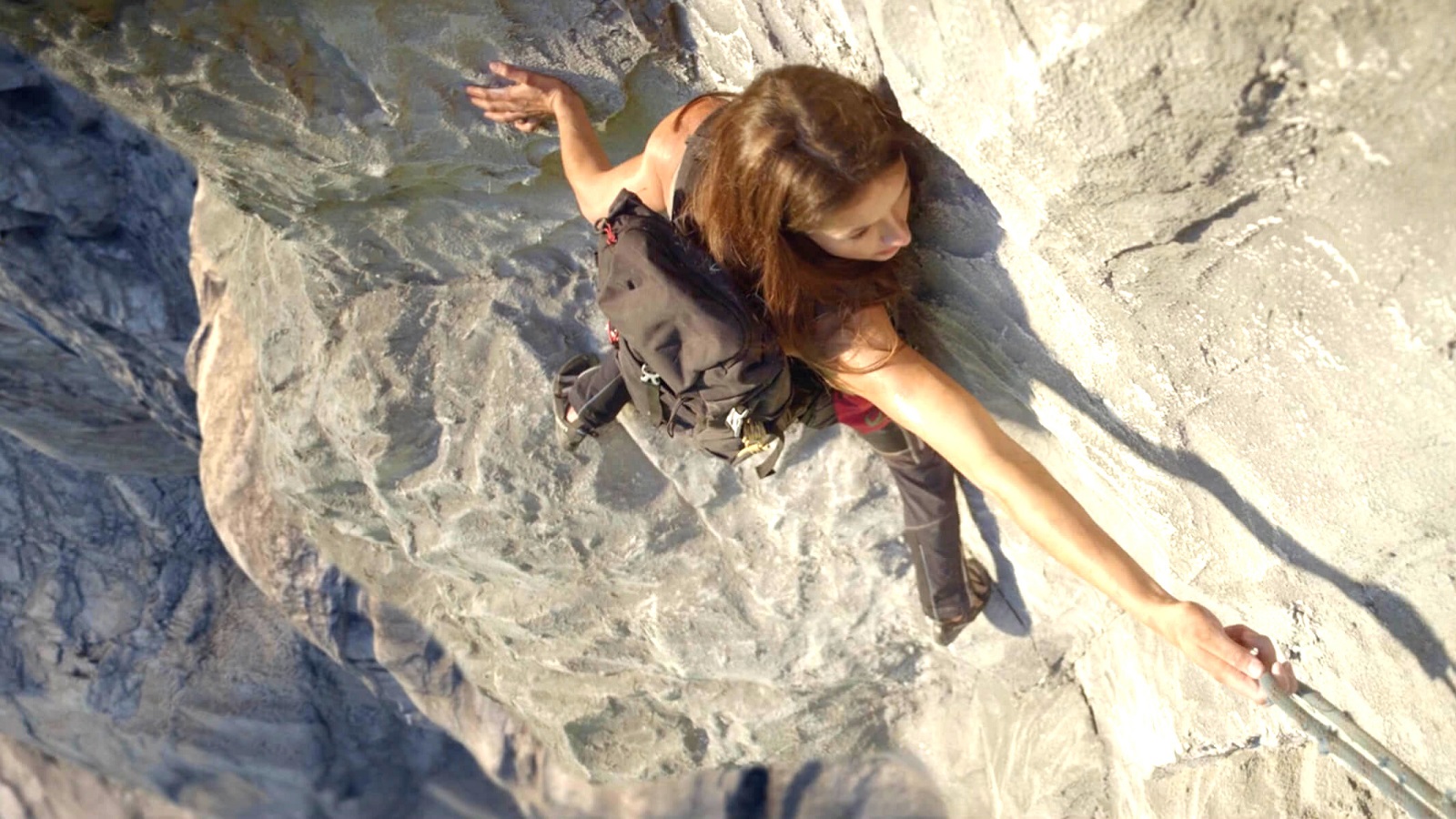 An unassuming low budget thriller with an eye-catching premise isn't the easiest thing in the world to stumble upon from the perspective of the filmmakers tasked to develop the project, so praise should be aimed towards The Ledge for its intriguing central conceit.
However, the concept isn't particularly well-suited for a feature film, which leaves the end product padding out its runtime to unnecessary proportions, yielding increasingly disappointing returns as the minutes tick by. Then again, it hasn't exactly harmed the prospects of director Howard J. Ford's would-be nail-biter on streaming, with FlixPatrol outing The Ledge as one of the 10 most-watched titles on Hulu.
That's a fantastic return for a British genre film, although the hook does admittedly make for an excellent selling point. Two friends set off on a rock-climbing trip, but one of them ends up as the victim of a murder. For better or worse, Brittany Ashworth's Kelly has caught the whole thing on video, with the quartet of killers hot on her tail.
Forced upwards out of necessity, she ends up within mere feet of her pursuers, forcing both parties into a drastic race against time to defeat each other, and the elements, in order to ensure survival.
As mentioned previously, the broad strokes of The Ledge had the potential to deliver an absolute doozy, but a 38 percent Rotten Tomatoes score and 21 percent user rating hints that it missed the mark by quite a distance. Fortunately, streaming crowds across the pond don't appear to have been deterred at all.