Watch: Disney Plus brings Jojo Siwa starpower for 'High School Musical' series
Hey Wildcats! New-season trailer just dropped, and a new face will appear in Disney's High School Musical: The Musical: The Series: none other than the great Jojo Siwa. The two-minute-long trailer shows a new location and some familiar faces whilst also introducing some big names to the show.
Now back for a third season, the East High Wildcats are now shifting their endeavors to Camp Shallow Lake in California. The Wildcats will be now facing the new challenge of making an entire production of Frozen and facing off their competition at the Summer Camp of their dreams. Promising everyone a summer filled with curfew-less nights, passionate summer romances, and a tech-free zone, the new trailer promises a fabulously exciting third season of the best High School Musical homage series out there.
Although more information about Jojo's role is still unbeknownst to the audience, the dancer and actress will be joining the cast alongside the familiar faces from previous seasons, including Olivia Rodrigo, Joshua Basset, Matt Cornett, Larry Saperstein, Sofia Wylie, and Julia Lester. Joining the cast are also High School Musical's Corbin Bleu alongside Modern Family and Tony-award winner Jesse Tyler Ferguson, likely in mentor roles.
Even though no new information has been leaked regarding Jojo's new role in High School Musical: The Musical: The Series, everyone can expect the actress' hypnotizing presence to gather a handful of Wildcats around her during the show's premiere on July 27.
DC's 'Strange Adventures' joins 'Batgirl' in the HBO Max cancellation frenzy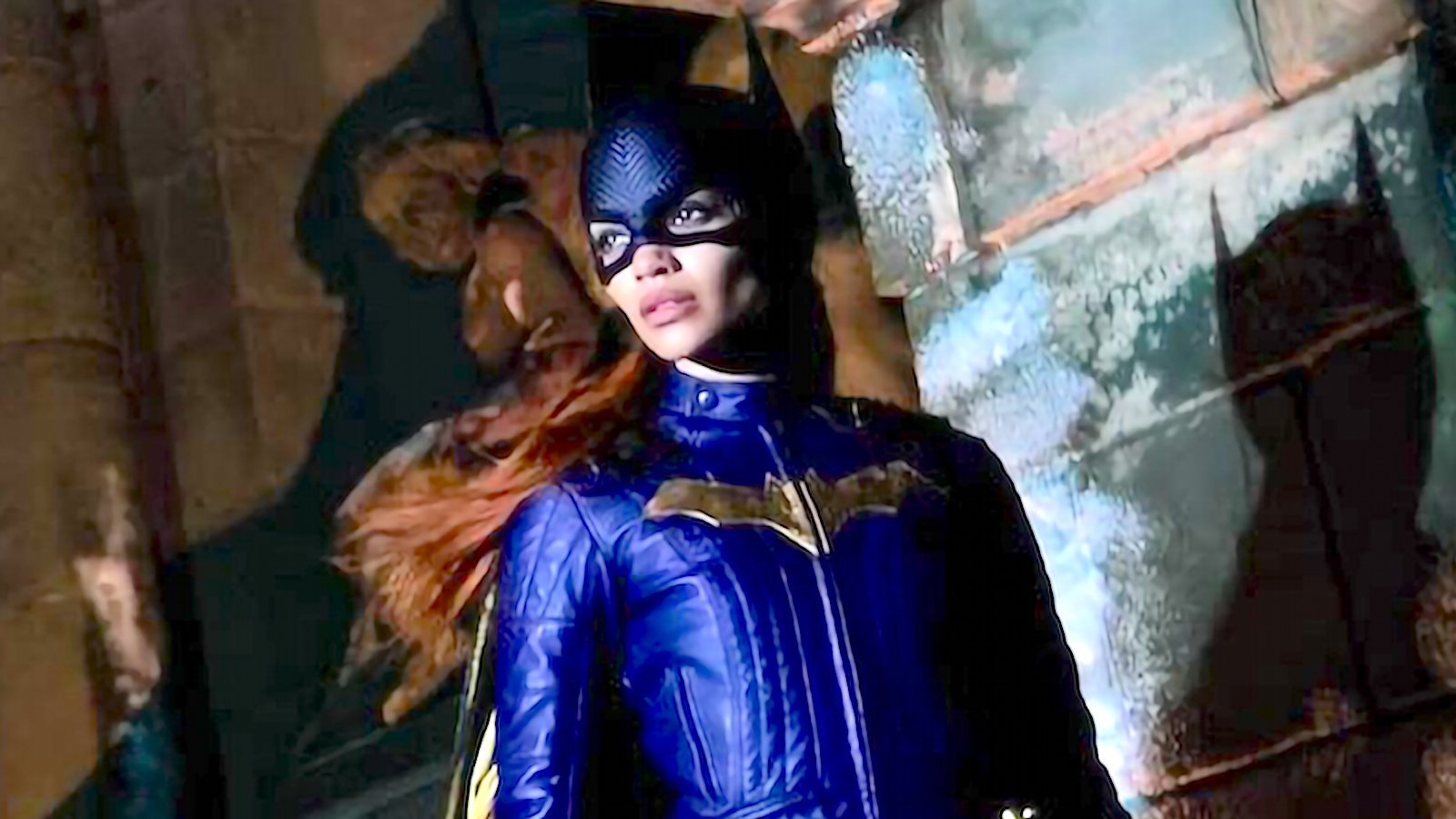 The list of DC properties getting the axe over at HBO Max continues to grow, with Strange Adventures being the latest casualty.
The show was supposed to be an anthology series that featured some of DC's lesser known characters. Clerks filmmaker Kevin Smith, who was supposed to direct and co-write an episode, confirmed the decision on his podcast Hollywood Babble-On.
Smith put the show's axing in the same vein as Warner Bros. Discovery's cancelling of the Batgirl movie, which already cost the studio an estimated $90 million. Strange Adventures actually never made it that far, however, and was axed before the merger became final.
The episode Smith was writing was supposed to be a collaboration with Supergirl writer Eric Carrasco. It would have featured both Jimmy Olsen from the Superman universe, and villain Bizarro. The plan was to get Nicholas Cage to play Bizzarro.
Smith and Cage actually have a pretty good history together, as they were both at one point in the '90s attached to the Tim Burton-led Superman Lives – something that ultimately never happened but did result in a documentary called The Death of Superman Lives: What Happened?
"[Dropping Strange Adventures] kind of made sense to me — nobody necessarily knows these characters, and it sounded like an expensive show," Smith said. Strange Adventures was going to cost between $16 and $20 million per episode, and was going to be produced by Berlanti Productions. That company is also handling another DC property that is so far on track – Green Lantern.
Berlanti also handles the TV version of The Flash, season three of Superman & Lois, and Gotham Knights over at The CW. Those are all moving ahead as planned.
Strange Adventures was supposed to be "our biggest DC show ever made," Smith said. He also shared that even if it won't end up over at HBO Max, the property could come out in another medium.
"Don't feel bad for me, I got paid. We're talking about taking it over to DC and doing it as a comic book, because we f***ing took the time to write the script. Might as well hand it to an artist and let them draw it."
He also said getting rid of Batgirl was a bad idea: "It's an incredibly bad look to cancel the Latina Batgirl movie. I don't give a sh*t if the movie was absolute fucking dog sh*t — I guarantee you that it wasn't. I love all the CW shows, but the CW shows show their budgetary constraints. They said Batgirl looked too cheap because it was a $90 million movie. How do you make a cheap-looking $90 million movie? If it looked slightly better than an episode of Arrow then why couldn't we see that?"
'Prey' Gets The Biggest Original Hulu Premiere In History
According to the streaming service, the new Predator film, Prey, had the biggest original premiere on Hulu to date.
Several years ago, the development of a new Predator film began. Official details were hard to come by, but the film's producers eventually confirmed the rumors, revealing that it took place in the 1700s. The film was eventually revealed to be titled Prey and its first trailer was released in early June.
As the film's development went on, the decision was eventually made to make Prey a Hulu exclusive. Reviews were incredibly positive and the film currently holds a 92% approval rating on Rotten Tomatoes. Now, it appears that the film has nabbed a record for Hulu.
According to Hulu, Prey had the biggest premier for an original film and/or television show in the streaming service's history. It did not, however, release the film's exact numbers:
Here is the synopsis for Prey:
Set in the Comanche Nation 300 years ago, "Prey" is the story of a young woman, Naru, a fierce and highly skilled warrior. She has been raised in the shadow of some of the most legendary hunters who roam the Great Plains, so when danger threatens her camp, she sets out to protect her people. The prey she stalks, and ultimately confronts, turns out to be a highly evolved alien predator with a technically advanced arsenal, resulting in a vicious and terrifying showdown between the two adversaries.
Directed by Dan Trachtenberg from a script written by Patrick Aison, Prey stars Amber Midthunder, Dakota Beavers, Stormee Kipp, Michelle Thrush, and Julian Black Antelope.
Prey is now available on Hulu on August 5, 2022. Stay tuned for all the latest news on the film and be sure to subscribe to Heroic Hollywood's YouTube channel for more original video content.
Watch Sigourney Weaver and Kevin Kline in the trailer for The Good House
Sigourney Weaver and Kevin Kline starred together in the1993's Dave which is a great movie. They have reunited for The Good House and you can watch the trailer below.
The Good House follows Hildy Good (Sigourney Weaver), a wry New England realtor and descendant of the Salem witches, who loves her wine and her secrets. Her compartmentalized life begins to unravel as she rekindles a romance with her old high-school flame, Frank Getchell (Kevin Kline), and becomes dangerously entwined in one person's reckless behavior. Igniting long-buried emotions and family secrets, Hildy is propelled toward a reckoning with the one person she's been avoiding for decades: herself.
Based on the best-selling novel by Ann Leary, THE GOOD HOUSE is directed by Maya Forbes and Wallace Wolodarsky, and stars Sigourney Weaver, Kevin Kline, Morena Baccarin and Rob Delaney.
You can read our review here.
The Good House opens in US cinemas on 30th September 2022.
Thank you for supporting Live for Films (LFF) when you order using the link below. As an Amazon Associate LFF earns from qualifying purchases. If you are using an adblocker you will not see the link.
Previous PostNext Post