The top 5 anime voice-overs – Film Daily
The unique animation form, hailing from Japan, Anime is a huge phenomenon around the world. With the signature style of anime, from the big eyes, to the flair of the drawing, you may think of the visuals of this medium – however, it also has some of the most outstanding voice-overs you will ever hear.
But which voiceovers are worth your attention? Well we have collated the 5 best anime voice-overs for you.
Jun Fukuyama (Lelouch Lamperouge)
Jun Fukuyama was responsible for the Japanese voice for Lelouch Lamperouge in the hit show "Code Geass". The character of Lelouch is trapped in a alternate history version of Japan that has been dominated by the British Empire. Together with his gang, he works to free Japan from tyranny, masquerading as the Rebellious Zero. He must juggle his normal life with his criminal life, using deft subterfuge and careful deception. 
Fukuyama even won numerous awards for his portrayal of Lelouch. In 2009, he won the newly established "Foreign Fan Award" and the Tokyo Anime Awards in the category of "Best Voice Actor" for the role of Lelouch. In addition, won Animage magazine awards in 2007 and 2008 for the same position. Solidifying his work in this cat-and-mouse anime as one of the best anime voice-overs.
Kappei Yamaguchi (L) 
Deathnote is the quintessential detective anime, a legendary show that has captured the interest of audiences in Japan and worldwide. Kappei Yamaguchi's work as L, the master detective, is beloved among the anime fandom. He breathes an air of seriousness to the immovable morals of L, whilst also providing an element of joyful childishness to the character – highlighting his peculiarities, as he tries to catch Kira – the murderer. 
Outside of Deathnote, Yamaguchi is known for his role in voicing Inuyasha, Usopp, and Ranma Saotome. In addition, he is the Japanese voice of Hifumi Yamada, Jin Kirigiri (only in the first game), and Father Makoto in the Danganronpa series.
Hiroshi Kamiya (Levi)
Hiroshi Kamiya has worked hard to have himself associated with one of the most successful animes of all time, Attack on Titan. In this world, humanity struggles to survive after the world is overrun by Titans – humongous Colossae who consume humans. Levi is a leader among the remaining humans, and an expert in killing Titans, he is cool, collected, and fearless – traits which Kamiya demonstrates perfectly. 
Hiroshi Kamiya is a Japanese voice actor, singer, and radio host. He currently works for Aoni Production. He also voices Akashi Seijuro, one of the main characters in the television series Basketball Kuroko. 
Mayumi Tanaka (Monkey D. Luffy) 
Luffy is the main character in the One-Piece anime and manga. Founding captain of the Straw Hat Pirates and one of the top four fighters, Luffy is a mainstay character in one of the longest running anime shows of all time. He is wild, irreverent, excitable, and fun – which is replicated in Mayumi Tanaka's performance. 
Tanaka is a Japanese voice actress, actress, and Special lecturer at the Japan College of Arts. She played the famous role of Monkey D. Luffy, also known as "Luffy Hayflower" or simply "Hayflower Hat.  
Mamoru Miyano (Light Yagami) 
Mamoru Miyano has become very popular thanks to his role as Light Yagami. Light Yagami, also known as Kira, is the main character in the manga, anime series, and Death Note series. He finds a supernatural notebook that has the ability to kill someone in various ways, just by writing their name down. Light transforms from a bright, young school boy to a malicious serial killer with a god complex throughout the show, a descent that is captured perfectly by Miyano.  
Miyano Mamoru is a very popular Japanese voice actor and musician. Mamoru does a tremendous job of getting to grips with every role and playing it in his way, trying to convey the character's emotions to the audience.  
Conclusion
All of the voice-overs presented here are among the best 5 voice-overs in anime. Also, in on the topic of voices – look to Voquent as the best place to find voice-over actors, at home studios or in traditional studio spaces. You can find outstanding voice-over for anime and beyond on this platform.  
DC's 'Strange Adventures' joins 'Batgirl' in the HBO Max cancellation frenzy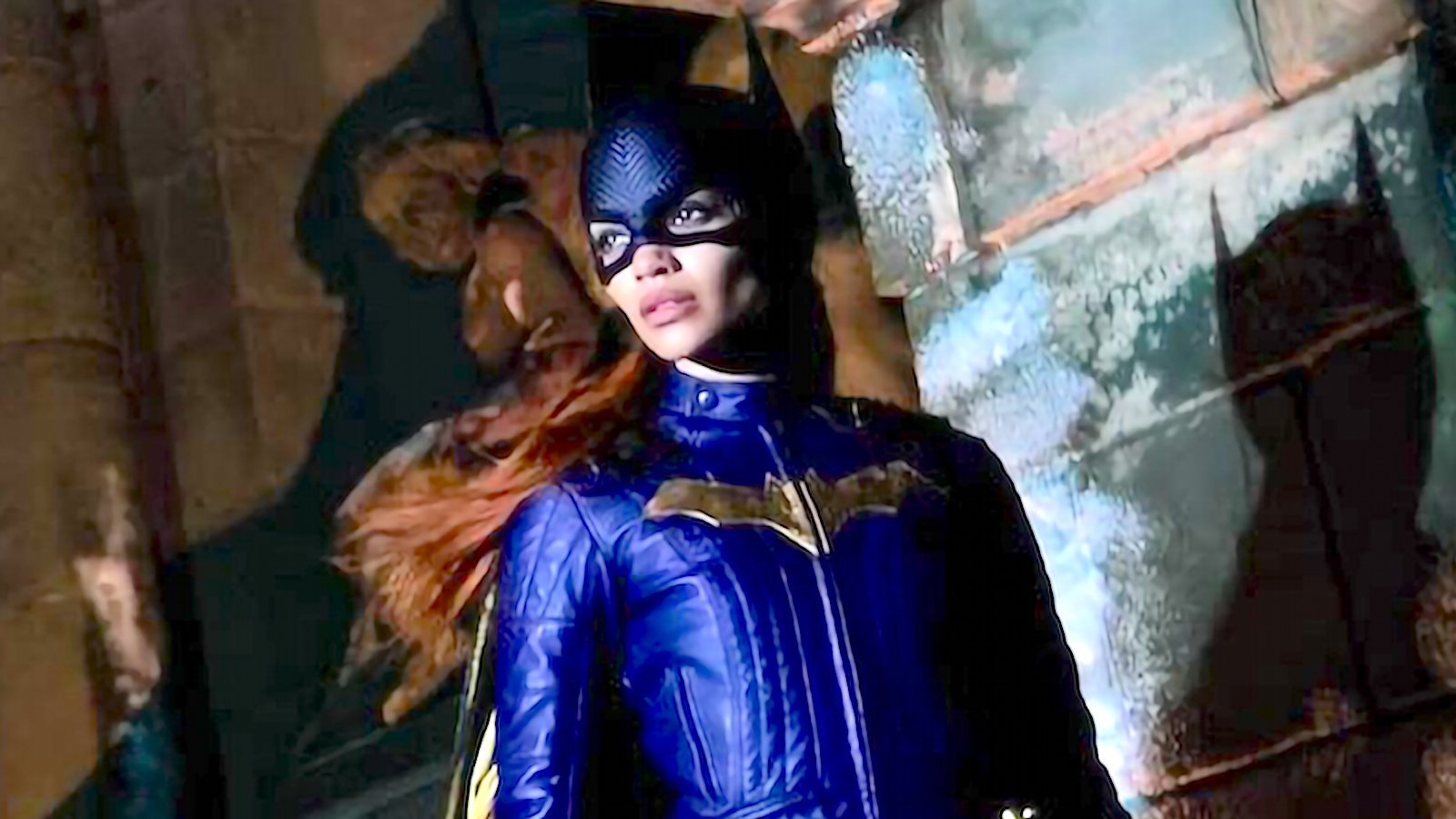 The list of DC properties getting the axe over at HBO Max continues to grow, with Strange Adventures being the latest casualty.
The show was supposed to be an anthology series that featured some of DC's lesser known characters. Clerks filmmaker Kevin Smith, who was supposed to direct and co-write an episode, confirmed the decision on his podcast Hollywood Babble-On.
Smith put the show's axing in the same vein as Warner Bros. Discovery's cancelling of the Batgirl movie, which already cost the studio an estimated $90 million. Strange Adventures actually never made it that far, however, and was axed before the merger became final.
The episode Smith was writing was supposed to be a collaboration with Supergirl writer Eric Carrasco. It would have featured both Jimmy Olsen from the Superman universe, and villain Bizarro. The plan was to get Nicholas Cage to play Bizzarro.
Smith and Cage actually have a pretty good history together, as they were both at one point in the '90s attached to the Tim Burton-led Superman Lives – something that ultimately never happened but did result in a documentary called The Death of Superman Lives: What Happened?
"[Dropping Strange Adventures] kind of made sense to me — nobody necessarily knows these characters, and it sounded like an expensive show," Smith said. Strange Adventures was going to cost between $16 and $20 million per episode, and was going to be produced by Berlanti Productions. That company is also handling another DC property that is so far on track – Green Lantern.
Berlanti also handles the TV version of The Flash, season three of Superman & Lois, and Gotham Knights over at The CW. Those are all moving ahead as planned.
Strange Adventures was supposed to be "our biggest DC show ever made," Smith said. He also shared that even if it won't end up over at HBO Max, the property could come out in another medium.
"Don't feel bad for me, I got paid. We're talking about taking it over to DC and doing it as a comic book, because we f***ing took the time to write the script. Might as well hand it to an artist and let them draw it."
He also said getting rid of Batgirl was a bad idea: "It's an incredibly bad look to cancel the Latina Batgirl movie. I don't give a sh*t if the movie was absolute fucking dog sh*t — I guarantee you that it wasn't. I love all the CW shows, but the CW shows show their budgetary constraints. They said Batgirl looked too cheap because it was a $90 million movie. How do you make a cheap-looking $90 million movie? If it looked slightly better than an episode of Arrow then why couldn't we see that?"
'Prey' Gets The Biggest Original Hulu Premiere In History
According to the streaming service, the new Predator film, Prey, had the biggest original premiere on Hulu to date.
Several years ago, the development of a new Predator film began. Official details were hard to come by, but the film's producers eventually confirmed the rumors, revealing that it took place in the 1700s. The film was eventually revealed to be titled Prey and its first trailer was released in early June.
As the film's development went on, the decision was eventually made to make Prey a Hulu exclusive. Reviews were incredibly positive and the film currently holds a 92% approval rating on Rotten Tomatoes. Now, it appears that the film has nabbed a record for Hulu.
According to Hulu, Prey had the biggest premier for an original film and/or television show in the streaming service's history. It did not, however, release the film's exact numbers:
Here is the synopsis for Prey:
Set in the Comanche Nation 300 years ago, "Prey" is the story of a young woman, Naru, a fierce and highly skilled warrior. She has been raised in the shadow of some of the most legendary hunters who roam the Great Plains, so when danger threatens her camp, she sets out to protect her people. The prey she stalks, and ultimately confronts, turns out to be a highly evolved alien predator with a technically advanced arsenal, resulting in a vicious and terrifying showdown between the two adversaries.
Directed by Dan Trachtenberg from a script written by Patrick Aison, Prey stars Amber Midthunder, Dakota Beavers, Stormee Kipp, Michelle Thrush, and Julian Black Antelope.
Prey is now available on Hulu on August 5, 2022. Stay tuned for all the latest news on the film and be sure to subscribe to Heroic Hollywood's YouTube channel for more original video content.
Watch Sigourney Weaver and Kevin Kline in the trailer for The Good House
Sigourney Weaver and Kevin Kline starred together in the1993's Dave which is a great movie. They have reunited for The Good House and you can watch the trailer below.
The Good House follows Hildy Good (Sigourney Weaver), a wry New England realtor and descendant of the Salem witches, who loves her wine and her secrets. Her compartmentalized life begins to unravel as she rekindles a romance with her old high-school flame, Frank Getchell (Kevin Kline), and becomes dangerously entwined in one person's reckless behavior. Igniting long-buried emotions and family secrets, Hildy is propelled toward a reckoning with the one person she's been avoiding for decades: herself.
Based on the best-selling novel by Ann Leary, THE GOOD HOUSE is directed by Maya Forbes and Wallace Wolodarsky, and stars Sigourney Weaver, Kevin Kline, Morena Baccarin and Rob Delaney.
You can read our review here.
The Good House opens in US cinemas on 30th September 2022.
Thank you for supporting Live for Films (LFF) when you order using the link below. As an Amazon Associate LFF earns from qualifying purchases. If you are using an adblocker you will not see the link.
Previous PostNext Post