A suspensefully underrated true crime story gets locked up on Netflix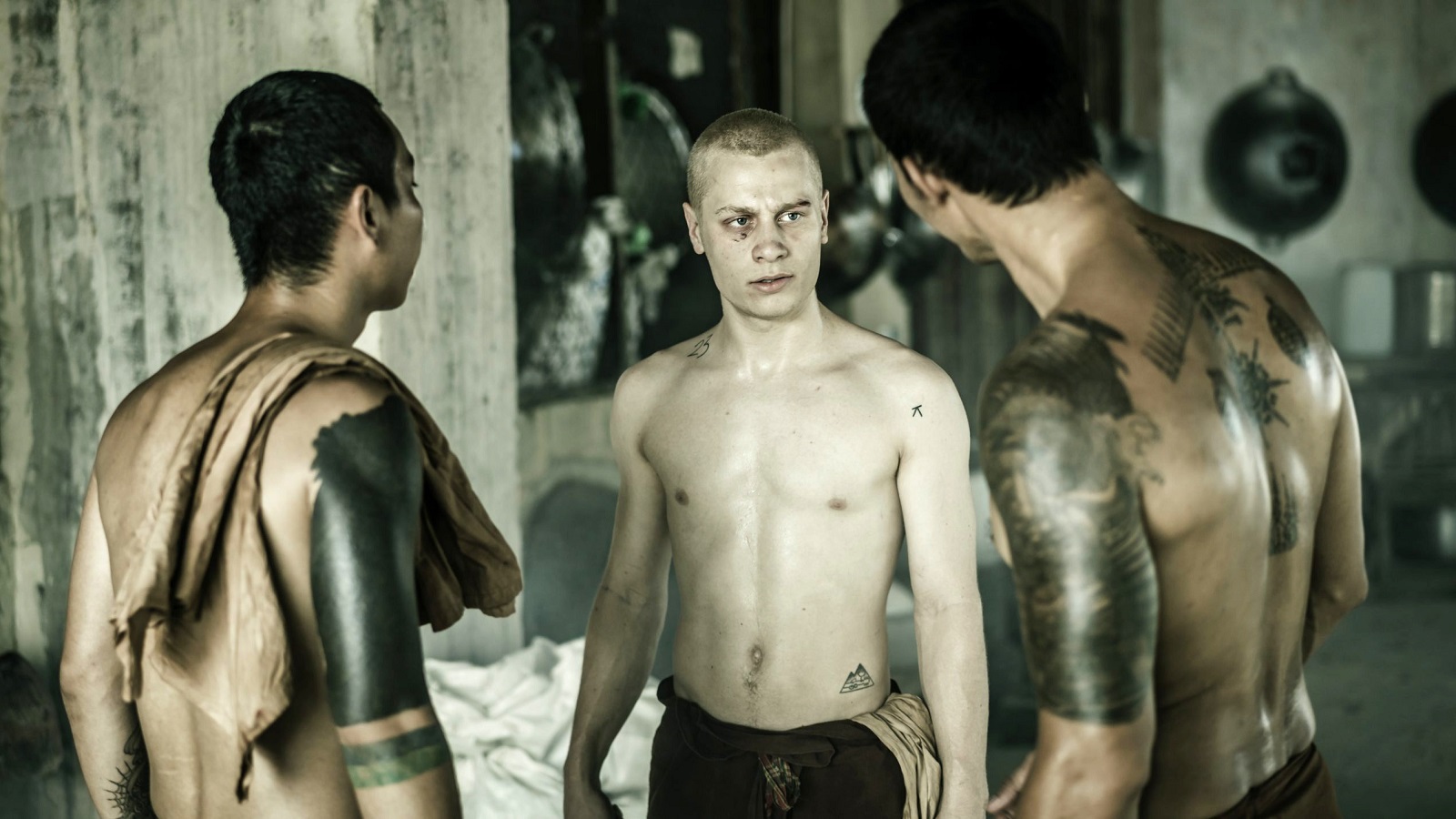 "Inspired by a true story" crime thrillers are always capable of drawing in a decent-sized crowd if the material is handled with respect, verve, and no shortage of style, but 2020's Target Number One (released as the much more generic Most Wanted in the United States) ended up flying too far under the radar for anyone to notice.
As far as real-life events go, the story falls into the "so incredible it almost sounds made up" camp, but writer and director Daniel Roby nonetheless manages to do it justice, with the 1980s-set combination of drama and thriller ironically feeling as though it was plucked from the mustachioed glory years of the decade prior.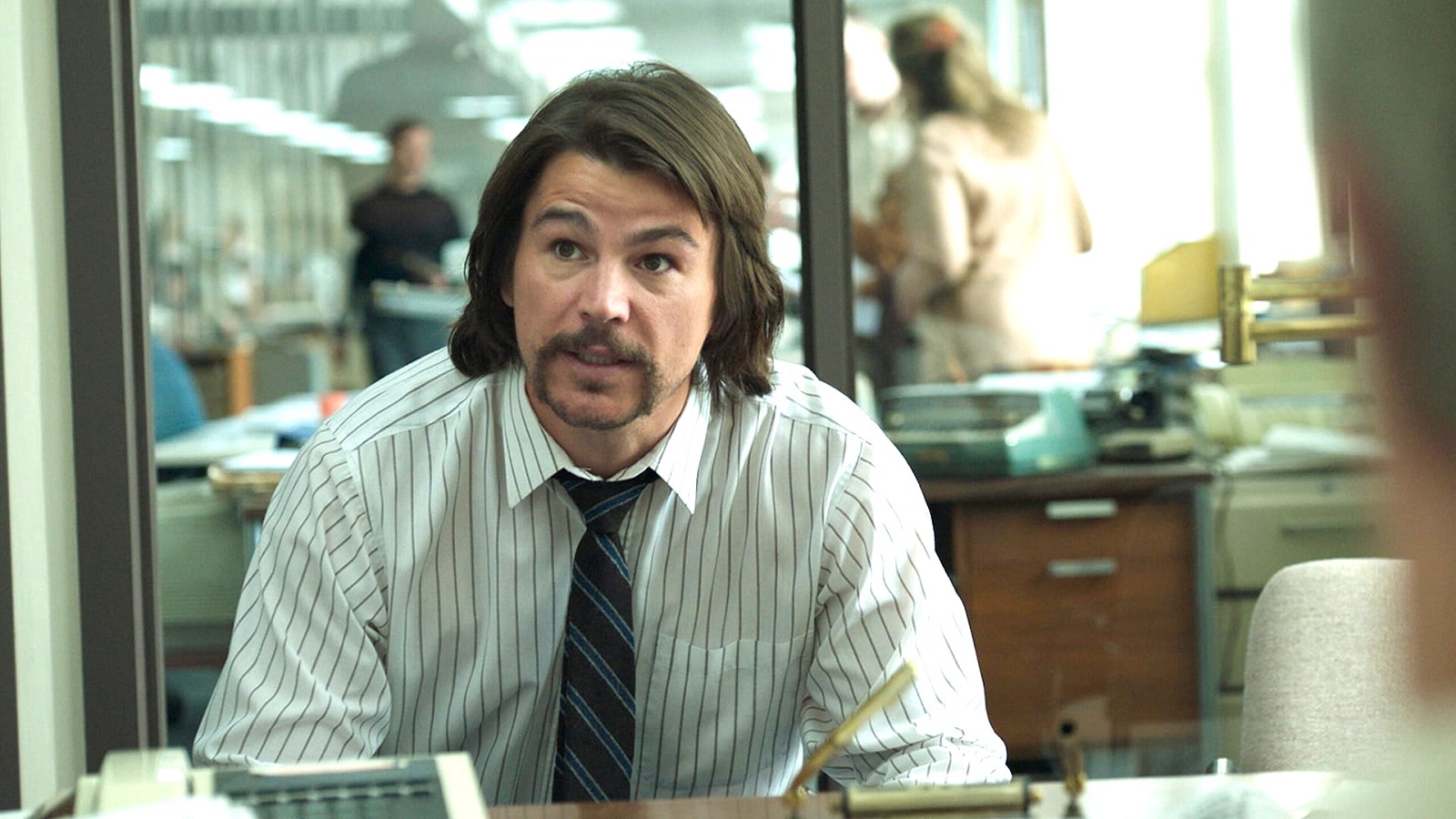 Antoine Olivier Pilon headlines as Canadian former heroin addict Daniel Léger, who ends up being sentenced to 100 years in a Thai prison after getting caught up in a drug deal gone wrong. While serving the beginning of his very long stretch, news of his conviction travels all the way back home to Josh Hartnett's investigative reporter Victor Malarek, who decides to take it upon himself to uncover why Léger was locked up.
Naturally, it doesn't take long for Malarek to unearth a conspiracy and cover-up involving corrupt cops, but he too ends up in the crosshairs when he begins to put the pieces together. It's an engrossing tale, one that Netflix viewers around the world have found themselves drawn to.
As per FlixPatrol, Target Number One has been enjoying a cup of coffee on the platform's most-watched rankings this weekend, and it's worthy addition to a genre that's become as overpopulated as the prison Léger found himself in.
Review: SAMARITAN, A Sly Stallone Superhero Stumble
Hitting the three-quarter-century mark usually means a retirement home, a nursing facility, or if you're lucky to be blessed with relatively good health and savings to match, living in a gated community in Arizona or Florida.
For Sylvester Stallone, however, it means something else entirely: starring in the first superhero-centered film of his decades-long career in the much-delayed Samaritan. Unfortunately for Stallone and the audience on the other side of the screen, the derivative, turgid, forgettable results won't get mentioned in a career retrospective, let alone among the ever-expanding list of must-see entries in a genre already well past its peak.
For Stallone, however, it's better late than never when it involves the superhero genre. Maybe in getting a taste of the MCU (Marvel Cinematic Universe) with his walk-on role in the Guardians of the Galaxy sequel several years ago, Stallone thought anything Marvel can do, I can do even better (or just as good in the nebulous definition of the word).
The property Stallone and his team found for him, Samaritan, a little-known graphic novel released by a small, almost negligible, publisher, certainly takes advantage of Stallone's brute-force physicality and his often underrated talent for near-monosyllabic brooding (e.g., the Rambo series), but too often gives him to little do or say as the lone super-powered survivor, the so-called "Samaritan" of the title, of a lifelong rivalry with his brother, "Nemesis." Two brothers entered a fire-ravaged building and while both were presumed dead, one brother did survive (Stallone's Joe Smith, a garbageman by day, an appliance repairman by night).
In the Granite City of screenwriter Bragi F. Schut (Escape Room, Season of the Witch), the United States, and presumably the rest of the world, teeters on economic and political collapse, with a recession spiraling into a depression, steady gigs difficult, if not impossible, to obtain, and the city's neighborhoods rocked by crime and violence. No one's safe, not even 13-year-old Sam (Javon Walker), Joe's neighbor.
When he's not dodging bullies connected to a gang, he's falling under the undue influence of Cyrus (Pilou Asbæk), a low-rent gang leader with an outsized ego and the conviction that he and only he can take on Nemesis's mantle and along with that mantle, a hammer "forged in hate," to orchestrate a Bane-like plan to plunge the city into chaos and become a wealthy power-broker in the process.
Schut's woefully underwritten script takes a clumsy, haphazard approach to world-building, relying on a two-minute animated sequence to open Samaritan while a naive, worshipful Sam narrates Samaritan and Nemesis's supposedly tragic, Cain and Abel-inspired backstory. Schut and director Julius Avery (Overlord) clumsily attempt to contrast Sam's childish belief in messiah-like, superheroic saviors stepping in to save humanity from itself and its own worst excesses, but following that path leads to authoritarianism and fascism (ideas better, more thoroughly explored in Watchmen and The Boys).
While Sam continues to think otherwise, Stallone's superhero, 25 years past his last, fatal encounter with his presumably deceased brother, obviously believes superheroes are the problem and not the solution (a somewhat reasonable position), but as Samaritan tracks Joe and Sam's friendship, Sam giving Joe the son he never had, Joe giving Sam the father he lost to street violence well before the film's opening scene, it gets closer and closer to embracing, if not outright endorsing Sam's power fantasies, right through a literally and figuratively explosive ending. Might, as always, wins regardless of how righteous or justified the underlying action.
It's what superhero audiences want, apparently, and what Samaritan uncritically delivers via a woefully under-rendered finale involving not just unconvincing CGI fire effects, but a videogame cut-scene quality Stallone in a late-film flashback sequence that's meant to be subversively revelatory, but will instead lead to unintentional laughter for anyone who's managed to sit the entirety of Samaritan's one-hour and 40-minute running time.
Samaritan is now streaming worldwide on Prime Video.
Samaritan
Cast
Sylvester Stallone
Javon 'Wanna' Walton
Pilou Asbæk
Matt Shakman Is In Talks To Direct 'Fantastic Four'
According to a new report, Wandavision's Matt Shakman is in talks to direct the upcoming MCU project, Fantastic Four. Marvel Studios has been very hush-hush regarding Fantastic Four to the point where no official announcements have been made other than the film's release date. No casting news or literally anything other than rumors has been released regarding the project. We know that Fantastic Four is slated for release on November 8th, 2024, and will be a part of Marvel's Phase 6. There are also rumors that the cast of the new Fantastic Four will be announced at the D23 Expo on September 9th.
Just announced in Hall H:

Marvel Studios' Fantastic Four, in theaters November 8, 2024. #SDCC2022 pic.twitter.com/z4j7tsfKl9

— Marvel Entertainment (@Marvel) July 24, 2022
Fantastic Four is still over two years from release, and we assume we will hear more news about the project in the coming months. However, the idea of the Fantastic Four has already been introduced into the MCU. John Krasinski played Reed Richards aka Mr. Fantastic in Doctor Strange in the Multiverse of Madness. The cameo was a huge deal for fans who have been waiting a long time for the Fantastic Four to enter the MCU. When Disney acquired Twenty Century Fox in 2019 we assumed that the Fox Marvel characters would eventually make their way into the MCU. It's been 3 years and we already have had an X-Men and Fantastic Four cameo – even if they were from another universe.
Deadline is reporting that Wandavision's Matt Shakman is in talks to direct Fantastic Four. Shakman served as the director for Wandavision and has had an extensive career. He directed two episodes of Game of Thrones and an episode of The Boys, and he had a long stint on It's Always Sunny in Philadelphia. There is nothing official yet, but Deadline's sources say that Shakman is currently in talks for the job and things are headed in the right direction.
To be honest, I was a bit more excited when Jon Watts was set to direct. I'm sure Shakman is a good director, but Watts proved he could handle a tentpole superhero film with Spider-Man: Homecoming. Wandavision was good, but Watts' style would have been perfect for Fantastic Four. The film is probably one of the most anticipated films in Marvel's upcoming slate films and they need to find the best person they can to direct. Is that Matt Shakman? It could be, but whoever takes the job must realize that Marvel has a lot riding on this movie. The other Fantastic Four films were awful and fans deserve better. Hopefully, Marvel knocks it out of the park as they usually do. You can see for yourself when Fantastic Four hits theaters on November 8th, 2024.
Film Synopsis: One of Marvel's most iconic families makes it to the big screen: the Fantastic Four.
Source: Deadline
Dan Aykroyd, Chevy Chase Star in 'Zombie Town' Mystery Teen Romancer (Exclusive)
Dan Aykroyd and Chevy Chase have entered Zombie Town, a mystery teen romancer based on author R.L. Stine's book of the same name.
The indie, now shooting in Ontario, also stars Henry Czerny and co-teen leads Marlon Kazadi and Madi Monroe. The ensemble cast includes Scott Thompson and Bruce McCulloch of the Canadian comedy show Kids in the Hall.
Canadian animator Peter Lepeniotis will direct Zombie Town. Stine's kid's book sees a quiet town upended when 12-year-old Mike and his friend, Karen, see a horror movie called Zombie Town and unexpectedly see the title characters leap off the screen and chase them through the theater.
Zombie Town will premiere in U.S. theaters before streaming on Hulu and then ABC Australia in 2023.
"We are delighted to bring the pages of R.L. Stine's Zombie Town to the screen and equally thrilled to be working with such an exceptional cast and crew on this production. A three-time Nickelodeon Kids Choice Award winner with book sales of over $500 million, R.L. Stine has a phenomenal track record of crafting stories that engage and entertain audiences," John Gillespie, Trimuse Entertainment founder and executive producer, said in a statement.
Executive producers are Trimuse Entertainment, Toonz Media Group, Lookout Entertainment, Viva Pictures and Sons of Anarchy actor Kim Coates.  
Paco Alvarez and Mark Holdom of Trimuse negotiated the deal to acquire the rights to Stine's Zombie Town book.